Search result: 444 Videos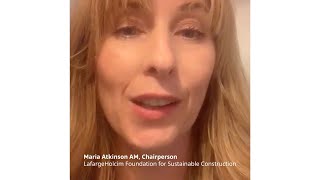 New European Bauhaus Conference – 22/23 April 2021
Join the panel discussion – 22 April @ 15:00 CET – where global experts will share ideas that support the ambition to make Europe climate neutral by 2050. What's the role of the built environment? Panellists include Maria Atkinson, Chairperson of the LafargeHolcim Foundation together with Shigeru Ban, Alexandra Mitsotaki, Filipe Boni & Mariya Gabriel, moderated by Francesca Bria and Bjarke Ingels. Free registration at: https://bit.ly/3goPuRL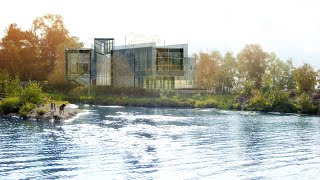 World Water Day 2021 – Valuing Water
What does water mean in the context of a sustainable built environment? On #WorldWaterDay we celebrate #LafargeHolcimAwards winning projects where #Architecture and #SustainableDesign showcase, restore and conserve precious water resources in communities from around the world. Featured in the video are:
Hydropuncture in Mexico: Publicly accessible water retention and treatment complex by Manuel Perló, Universidad Nacional Autónoma de México (UNAM) & Loreta Castro Reguera, Taller Capital, Mexico.
Living with Lakes Center in Canada: Freshwater restoration and research LEED Platinum certified building by John Gunn, Laurentian University, Canada.
Urban regrowth in Spain: The mysterious story of the garden that makes water by Monica García Fernández, Spain.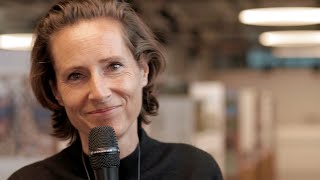 A sneak peek at the Global LafargeHolcim Awards 2021 finalist's exhibition
Take a look at the Global LafargeHolcim Awards competition exhibition of finalist projects with Marilyne Andersen, Professor of Sustainable Construction Technologies at the EFFL. As Head of the Foundation's Academic Committee, she has been a member of all five regional juries in the current Awards cycle – and is now part of the global Awards jury headed by Hashim Sarkis from MIT.
All global and regional LafargeHolcim Awards prizes for 2020/21 will be announced, and the prizemoney will be distributed before the end of this year in the world's most significant competition for sustainable design.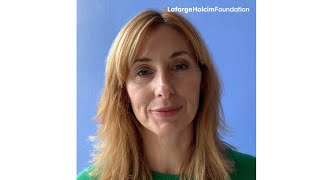 Maria Atkinson AM to chair Board of the LafargeHolcim Foundation
We asked Maria Atkinson AM, the newly appointed Chairperson of the Board of the LafargeHolcim Foundation about her role and the most important aspects of sustainable construction today as the building sector moves towards net zero emissions and circular material flows. She is also a member of the global LafargeHolcim Awards jury that is currently selecting the top winners in the competition.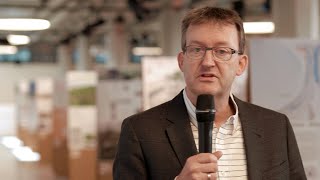 Thank-you, to all participants in the LafargeHolcim Awards competition
The global jury of the LafargeHolcim Awards 2021 winners are currently evaluating finalists. Edward Schwarz from the LafargeHolcim Foundation for Sustainable Construction, thanks all participants – and confirms that all global and regional LafargeHolcim Awards prizes will be announced, and the prizemoney will be distributed before the end of this year.
The Foundation and its Awards competition is all about promoting and rewarding innovation in #SustainableConstruction – and we will keep this spirit alive in 2021!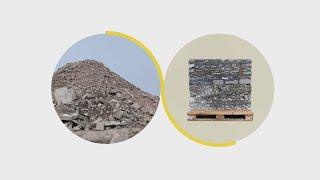 Materials with only one function have short lifecycles and are discarded as waste after use. This is dangerous in a world with finite resources. A circular cradle-to-cradle approach redesigns building materials so they can be reused in loops that recover, reimagine and reconfigure indefinitely.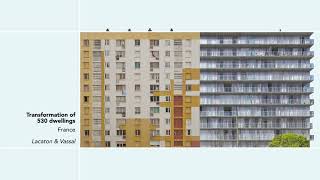 Most buildings have value in the future beyond their originally planned use. Designing structures for adaptation and cleverly converting buildings rather than replacing them entirely can extend building lifespans and preserve historic fabric, as well as make projects more interesting and sustainable.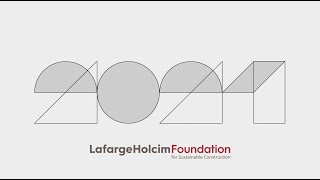 The LafargeHolcim Foundation for SustainableConstruction looks forward to doing its part in 2021 to promote Carbon Neutral Construction that reduces CO2 in materials and processes; Circular Construction that recycles materials such as building and demolition waste; and Design Innovation & Digital Design to build more with less.
The LafargeHolcim Foundation has been promoting Sustinable Design since it was established in 2003 and wishes you, your family and friends all the best for a safe, happy and prosperous New Year.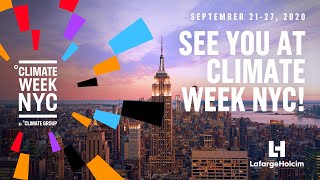 Aligning the built environment with the Paris Agreement 1.5°C scenario at Climate Week NYC
The building sector represents a large share of worldwide carbon emissions (c. 40%) and thus reducing the carbon footprint of the built environment will be essential to reach the ambitions of the Paris Agreement. This will require a deep transformation of how we envision, plan, design, build and manage our built environment.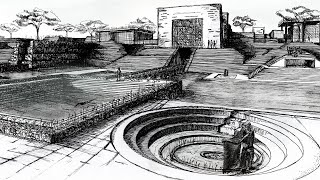 "Sustainable infrastructure that honors the sacred role of water in patterns of ritual." – Vedhant Maharaj
Sacred and Profane in India by Vedhant Maharaj, Rebel Base Collective, South Africa located on the edge of the Ganga (Ganges) River in Varanasi imagines a new typology of water purification infrastructure that transcends mere utility. Technical requirements are combined with places for social gathering and cultural rituals, in a set of carefully designed architectural interventions at the threshold between river and land.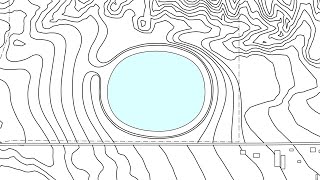 "The heart of sustainability is leveraging the latent potential of natural systems – such as water for cooling." – Georgina Baronian
Cooling Roof in California, USA by Georgina Baronian, Princeton University explores a prototype for an evaporative roof that uses radiant cooling. The research investigates how to cool large-scale (big box) structures using water on the roof as a thermal insulator and solar reflector.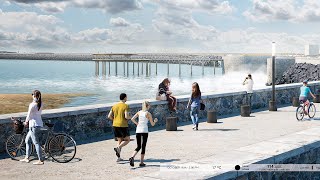 "Harnessing tidal power as a solution to Argentina's electricity shortage." – Stefano Romagnoli
Territorial Figure in Argentina by Stefano Romagnoli, Juan Cruz Serafini & Tomás Pont, Universidad Nacional de Córdoba proposes an infrastructure for the use of tidal energy in Río Gallegos estuary at Punta Loyola in Argentina. It merges infrastructure, landscape, and architecture in a magnificent natural setting.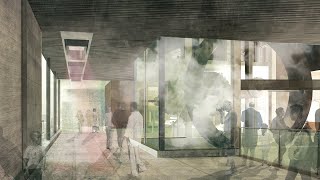 "Creating circular flows that include water is a key to sustainable architecture." – Heidi Boulanger
Machinarium in South Africa by Heidi Boulanger, University of Pretoria redefines understandings of industry, proposing a new system of resource exchange between specific production processes. The design explores synergies between a textile manufacturing facility, agricultural fields, and a sewage treatment plant to create a "Machinarium" of mutually interrelated and sustainable systems.